We have answered demands of our clients and developed completely new and original play set Climbing tower CITY. Its massive construction and well worked-design provides to all children safe space for playing and developing climbing skills. Construction itself is made of high quality stainless steel and HDPE plastic sheets, which assures long life span of the play set and reduce maintenance cost to minimum.
Climbing tower City consist of:
stainless steel construction
stainless steel connecting screws
Herkules ropes
2× HDPE floor desks
meets EN 1176–1,6:2009 standard for public playgrounds
Technical specifications: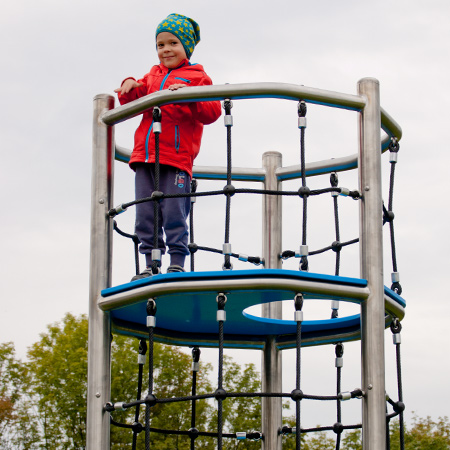 3D models are available for our business partners. Would you like to became our business partner? Do not hesitate to contact us.
Climbing tower CITY 16042 Collada DAE 3D model (.zip)
Climbing tower CITY 16042 FBX 3D model (.zip)