Swing nest is becoming increasingly popular. Get one of our swings nest – not only children but also adults can enjoy a lot of fun. Our nest (or basket) additionally handles to swing more children at once !
Construction of swings nest is made of durable stainless steel. The appearance of the play element is supplemented by high quality seat-type basket (or nest).
Swing nest consists of the following parts:
1× stainless steel construction
1× seat type nest – diameter 1m
Technical specification
weight of play element is 110kg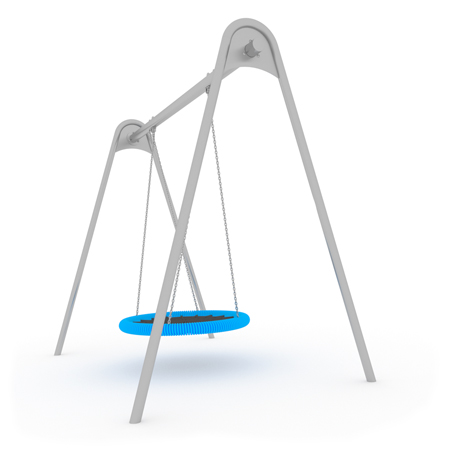 This product can be seen here:
3D models are available for our business partners. Would you like to became our business partner? Do not hesitate to contact us.
Nest Swing UNO 13041 Collada DAE 3D model (.zip)
Nest Swing UNO 13041 FBX 3D model (.zip)