Playset Ship 11092 offers plenty of opportunities for fun – sliding, climbing, interactive boards and much more. Children will enjoy a safe sailing and lot of fun and adventure .
Playset is made from high quality materials, which has a long lifespan and low maintenance. Whole assembly is complemented by HDPE panels which are UV resistant in design colors.
Playset Ship 11092 consists of the following parts:
podest with a roof
rope bridge
stainless steel slide with HDPE sideparts
climbing walls and ropes
fire pole
interactive board (morse, maze)
abacus
Technical speifications:
weight of playset is 480kg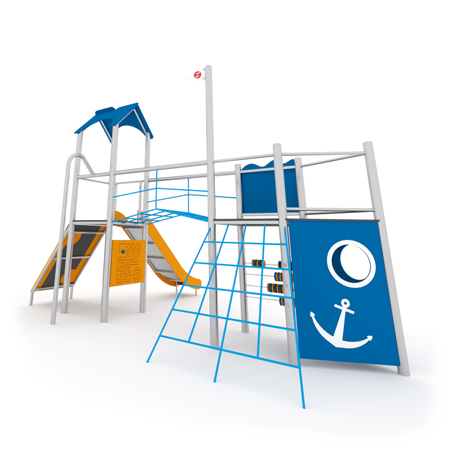 3D models are available for our business partners. Would you like to became our business partner? Do not hesitate to contact us.
Playset Ship 11092 Collada DAE 3D model (.zip)
Playset Ship 11092 FBX 3D model (.zip)